Yesterday we took Ella to Hill Ridge Farms in Youngsville for pumpkin picking and a bunch of other fall farm activities. We went with our friends Amber and John and their daughter Ryanne, and the weather certainly played the part - it was really cool out and absolutely felt like fall!
Me and Captain Spooky before our adventure(check out the pigtails!)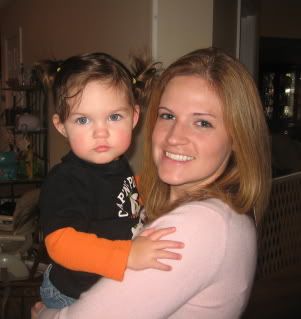 Attempt at getting Ella to stand by the 'how tall are you' sign (no easy task)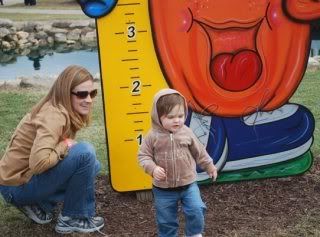 Navigating the hay bale maze - aaah which way to go?!
This was a gazebo filled entirely with corn - kind of like a giant sand box but all corn. Steve took her in there and she loved it.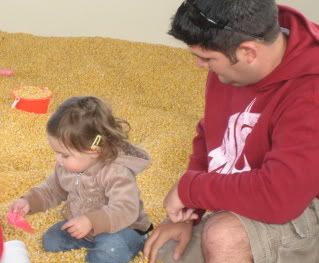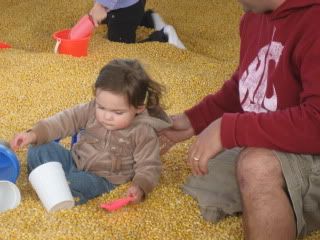 Checking out the goats with Ryanne and Amber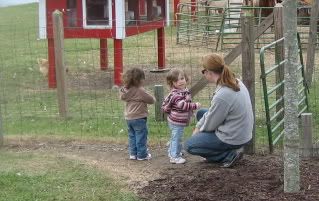 Looking at farm animals with Daddy
We rode on a train ride around the farm and Ella couldn't believe her good fortune in how much fun she had on that train ride! She was very excited and here she is waving to people at the station as we pulled out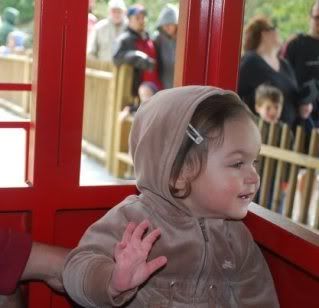 So much fun!
Windblown
We took a hayride to get out to the pumpkin patch
As you can probably imagine, a hayride is really just almost too much fun for a little girl - she had to stand up, face the outside, and yell in delight almost the whole time...
Interestingly, it was not really a pumpkin farm in that the pumpkins do not grow there, they are shipped in from somewhere. So they had laid them out in long rows so that it looked like a real patch. Ella was clearly impressed and here she is trying to pick the perfect pumpkin!
Running around the pumpkins with Ryanne
So many pumpkins, so little time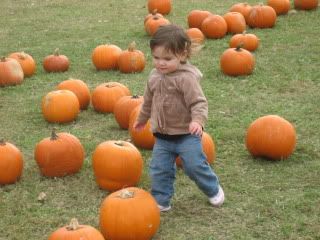 Got mine!!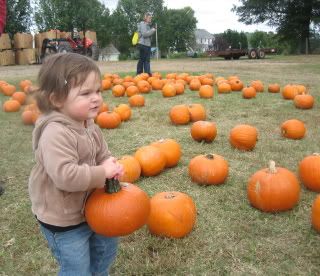 Won't let go of that pumpkin!
Getting sleepy, relaxing on a swing with Daddy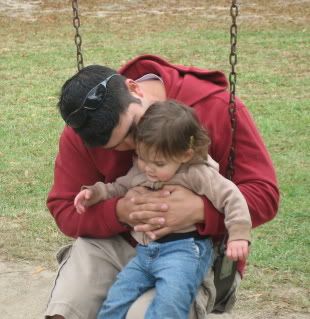 It was such a fun trip, a perfect 'fall-is-here' kind of day!