What could be sweeter than jammies and bedhead first thing in the morning??
So cheerful
Morning kiss for Daddy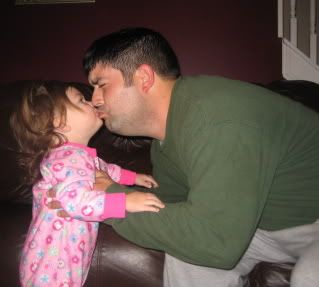 Lost in Translation...video clip of me trying to ask Ella if she wants a drink or breakfast, when what she really wants is to get up so she can check out what's on the counter. Note the sleepy eyes and crazy hair :)
What a way to start the day!