My dad's birthday is October 17, and this weekend we celebrated a few weeks early. His all-time favorite band is U2, and they were playing at NC State this weekend. In July, right when the tickets went on sale, Erin got the tickets, coordinated with Donna to make sure to keep the weekend open, and then all we had to do was surprise dad this weekend!
So, we planned a dinner at our house on Saturday and Erin and Josh and Dad and Donna came. We did cake and presents after dinner and gave dad the tickets. He was confused at first but so excited when he figured it out that yes, we were going to see U2, and leaving in half an hour!
Opening the tickets - surprise!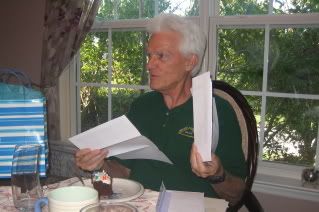 Ella loves birthdays :)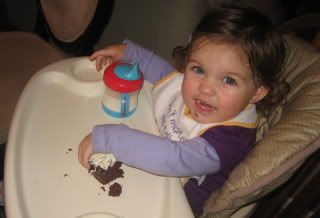 Happy Birthday Grandad
Before the concert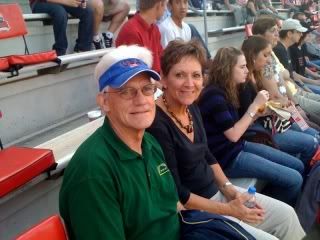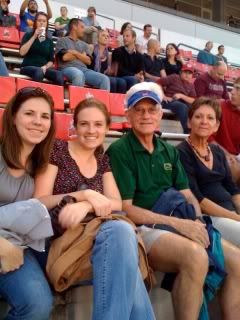 The field filling up
The concert was absolutely AMAZING and the show was just incredible. The music was outstanding, and set, stage, lighting, etc were just awesome. There were 65,000 people there and the energy and atmosphere were unbelievable.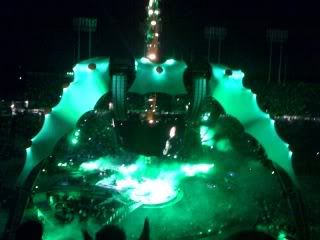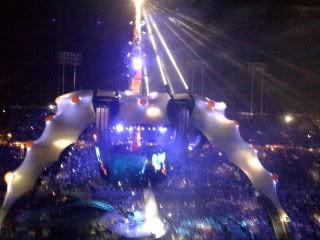 I enjoyed every second of the show, it was just incredible. And even better was the fact that we were able to surprise Dad and do something so special for his birthday. What a night!!