Christmas was a fantastic day. We had a big family day with Mom and Glenn, Dad and Donna, Erin and Josh, and Mom's sister Pam, her husband Greg and their 2 sweet little girls.
Ella woke up around 7:45 am and Steve stayed upstairs with her in the playroom. I was working on getting the ham in the crockpot (which I realized at 11:30 pm on Christmas Eve that it was too big to fit the lid - eeek!! luckily Steve thought of a foil tent duct-taped to the crockpot, which worked very well :)! Mom, Glenn, Erin and Josh came over in time to go up and get Ella so we could all see her excited face when she came downstairs.
Tree and presents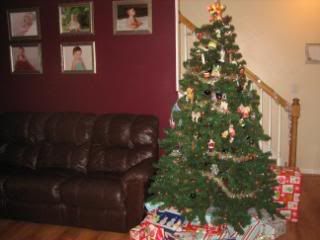 Ella was very excited by her presents from Santa
We had lots of fun opening presents and Ella needed to play with everything along the way!!
Teaset
Dance mat from Aunt Erin and Uncle Josh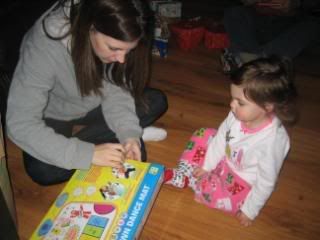 Opening her stocking with Daddy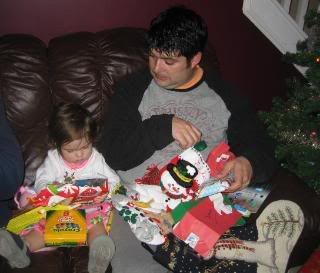 Enjoying a round of tea with Aunt Erin
Potato heads from Grandma and Grandad
Climbing on the box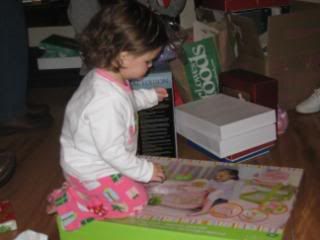 Steve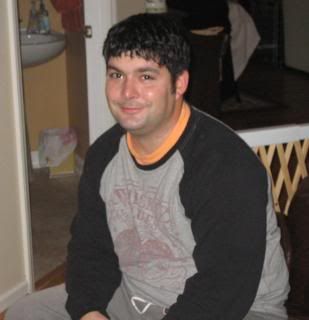 Mom
Sleepy Chico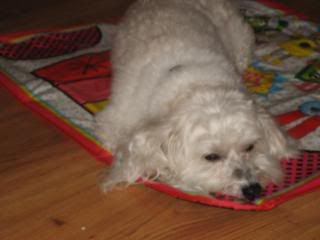 Dad
Glenn and Josh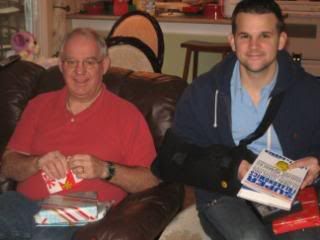 Erin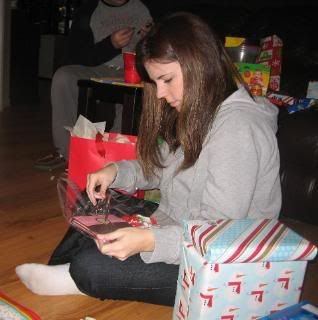 Mom and Glenn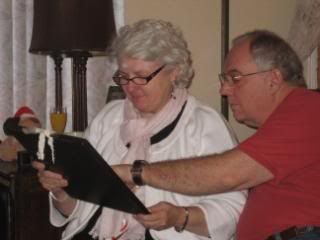 Ella and Donna
Then we unveiled Ella's big present, which has been patiently waiting in the garage for several months!!
She was quite impressed and hopped right in!
Checking things out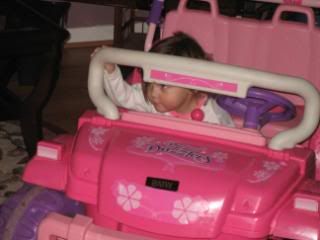 Looking under the hood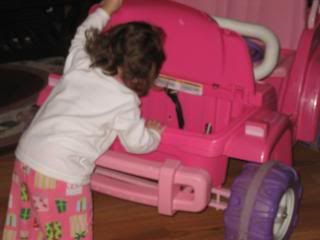 Then she scurried off to find her new baby and bring her back for a ride
Getting a push from Daddy
We had planned on making a big breakfast but got so wrapped up in opening gifts and playing that it was noon before we knew it so Mom made crab cakes and deviled eggs so we enjoyed delicious appetizers for a brunch...and Ella played some more.
Enjoying her new craft table from Grammy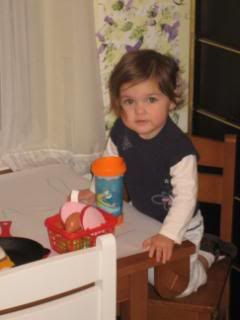 Helping herself to her thousandth cup of tea for the day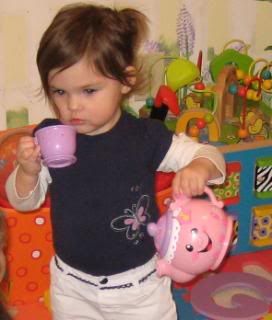 Ella and Daddy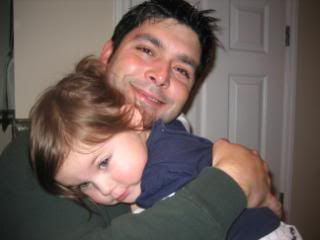 Erin and I cooked, and we had ham, macaroni and cheese, broccoli and rice casserole, asparagus, and baked apples - it was very good if I do say so myself :).
With Aunt Erin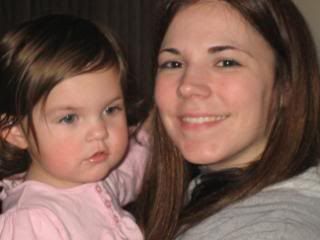 Playing with Grandad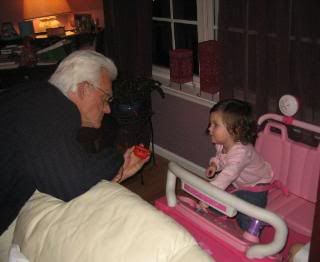 Chocolate-y kiss for Grandma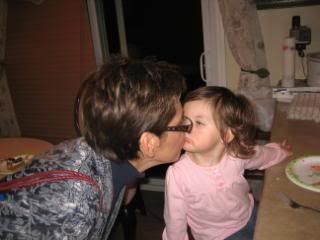 Chico LOVED this toy puppy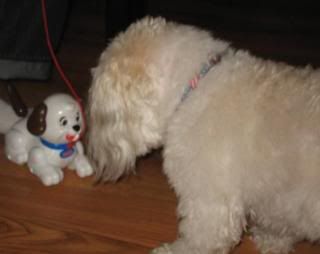 Ella ready for bed after such a big day!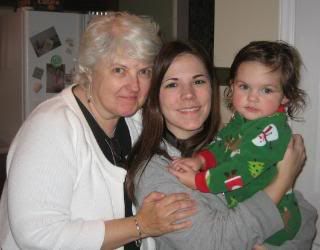 We had such a great day, it was so good to have everyone here to celebrate together. Christmas sure is a lot more fun with a child, especially this year because she was a lot more aware of everything. So, another good holiday and very hard to believe that 2009 is quickly coming to a close!