Ella and I went to her first Halloween party, at the Gymboree in Cary last Saturday. My friend Shruti (her daughter is 2 days older than Ella) invited me and it was such a fun time. Ella dressed up as a monkey and was just adorable, and we all had a great time!
Little monkey ready for an adventure
Avni, Ella and Reyenne
Reyenne REALLY wanted the banana on Ella's hat!!
Ella climbing and crawling (notice the hat is long gone by this point...)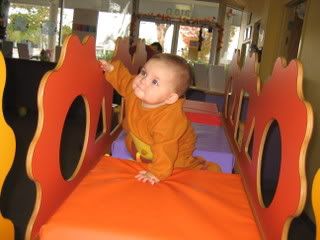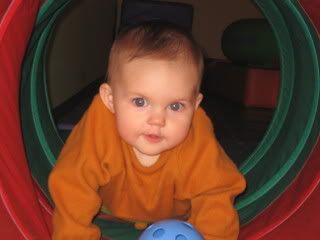 Rocking the boat with Elise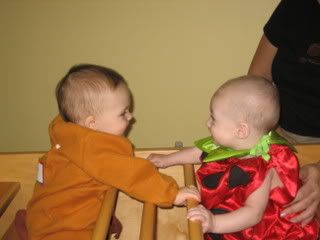 Hahahaha, this is so fun!
Very busy playing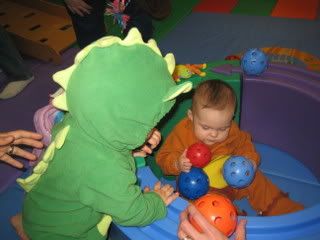 Amber and Reyenne; Shruti and Avni; me and Ella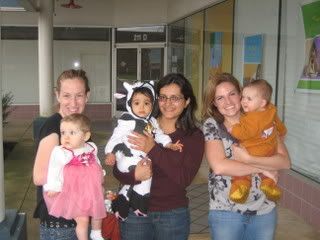 Now I am excited for Halloween tomorrow. I'm going to bring Ella into work with me in her tiger costume and tomorrow night we'll take her "trick-or-treating" in her monkey outfit. Should be lots of fun. Happy Halloween!!