Here's a video clip of Ella on a wild jungle adventure last week at Steve's softball game...
Sorry Mommy, can't stop for pictures, gotta keep moving!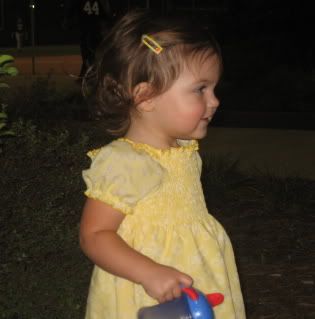 Whew, getting tired, I need a rest...
Now, this is a small garden full of shrubs in the middle of several softball fields. I'd imagine that 99% of people would walk by it and think nothing of it. To Ella this was 20 minutes of non-stop excitement as she forged through the jungle, over and over and over!