I wrote a few days ago how Ella loves to put things in something (a box, a bag, etc) take them out, and do it all over - again and again and again.
Here she is packing up the cargo holder on her little airplane!
And here are some other pics from the last few days
Snuggling with daddy
Checking out the animals in her "busy zoo"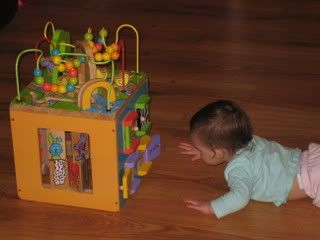 Good morning sleepyhead!