This past Saturday Steve and I went out for the night and Dad and Donna came up and babysat for us. They brought their dog Chico, who of course Ella is enamored with. Chico is not sure how he feels about Ella - she always chases him and spends most of her time around him trying to get him to let her pet him or otherwise play with him, and this time was no different.
Here are some pics that Dad and Donna took -
Want to play???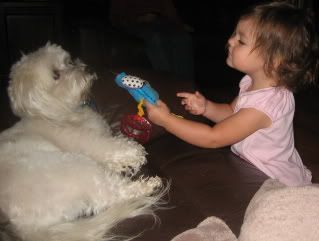 Must.get.to.Chico.now! Notice how Sammy gets to sleep blissfully through this one?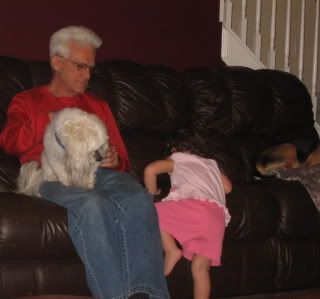 The next day Dad watched Ella again while Steve was at an interview and took Ella for a walk in her stroller and she got to hold Chico's leash while they walked. I'm guessing that was the absolute highlight of her day!