My friend Amber has been attending our church for several months and got baptized on Sunday night. We had her and John and Ryanne over after for dessert and some ice cream pie at 8pm transformed our sweet little ladies into WIIIILD WOMEN!!!
We heart Sammy!!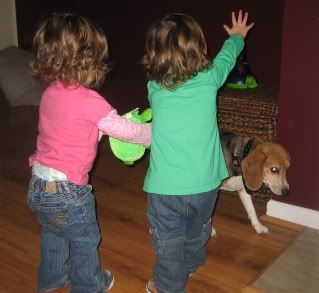 Pushing the shopping cart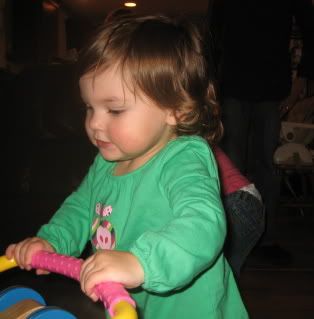 Ahhh so much fun!!!
Pausing from their crazy playing for approximately 1 millisecond
They seemed to have boundless energy and just ran wild and crazy and had so much fun together. It was great to see them enjoy each other so much and my stomach hurt later from laughing so hard watching their antics. Needless to say, Ella slept very well on Sunday night!