Yesterday we took Ella for her first haircut!! She did great, it wasn't her favorite thing but she didn't cry at all and it was over very fast.
Getting it sprayed to get it wet - she wasn't crazy about that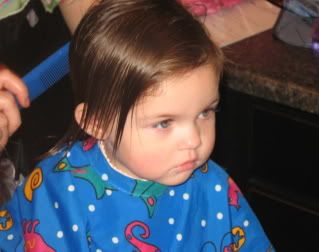 Video clip of some cutting
Very serious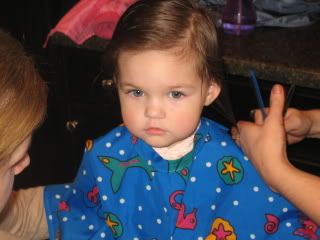 All done!!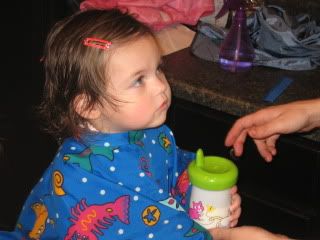 Best of all, she got a lollipop from Miss Melissa for her hard work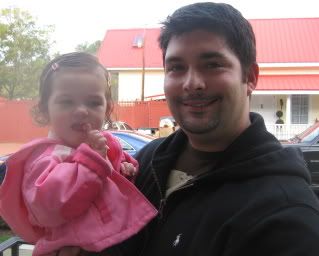 Check out her new 'do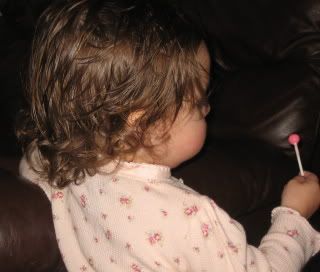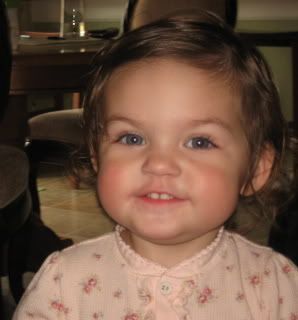 I really like it - I was a little worried the curls would be cut off but they are still there and it's actually even curlier and just looks so precious. I'm glad we got it cut and think it's just adorable!