Wow, it is hard to believe she's already been here a week. Last night Mom watched Ella so that Steve & I could go out to dinner - it was my original due date and never in a million years would I have guessed that on 1/11 Steve and I would be out to dinner, not pregnant, and Ella almost a week old. It was great to have some time out together but we both really missed her - I got tears in my eyes at one point and it was so great to come home to her. Oh and I had a margarita - first 'non-virgin' one in 9 months - yummmmy!
She turned a week old on Jan 12! Dad & Donna came up to visit for the afternoon.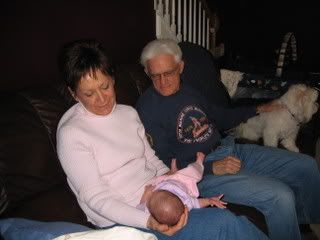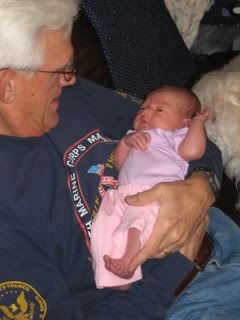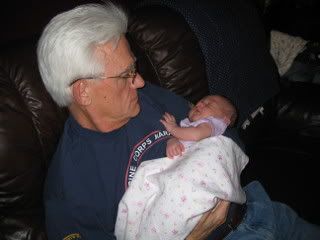 That night, Ella helped us cheer on the Patriots in their win against Jacksonville
All this football is exhausting!