Ella turned 2 weeks old on January 19. She already looks so different from when she was first born - her eyelashes are coming in and her hair is growing. Her eyes are still a dark gray-blue, I know they'll change but the current color is so gorgeous. She can definitely see our faces and focuses on them, and has a lot more 'awake' time than before. Her hands are always moving, and usually around her face. She's a very noisy sleeper and makes lots of grunts and groans while she's asleep - Steve says she sounds like a little teradactyl (sp?). She is just so incredibly precious.
Here are some other photos from her 2nd week.
So tiny and adorable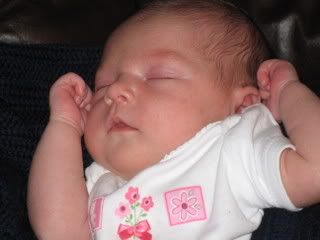 On Mom's birthday, the 13th - she was hoping for a shared birthday with Ella :0).
Now we have 3 January birthdays in the family (Steve's is the 30th)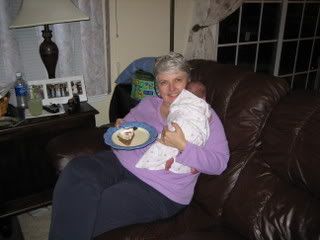 So peaceful, and look at those teeny hands!
With Grandpa - Wednesday January 16th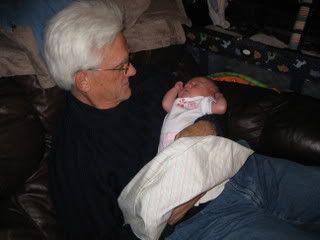 Little snuggler
Very alert in her glider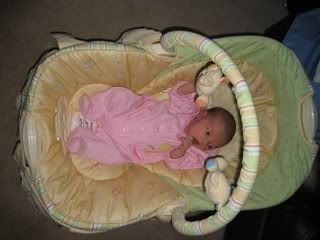 Fast asleep in her sling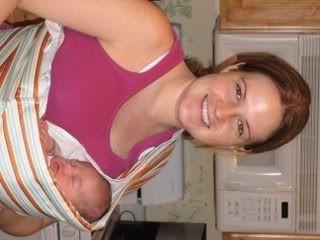 Maybe she's a lucky charm! Patriots win the AFC Championship and are headed to the Superbowl.