Ella's umbilical stump finally fell off when she was 18 days old, so that night we gave her first submerged bath instead of a sponge bath. The little baby tub still seems way too big for her, so we used the basin on the kitchen counter. I could not stop laughing at how precious she looked sitting in there!!
No more stump! Check out that 'big-girl' belly button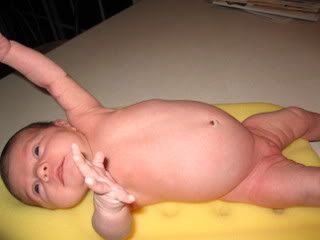 In the basin, sitting like a little frog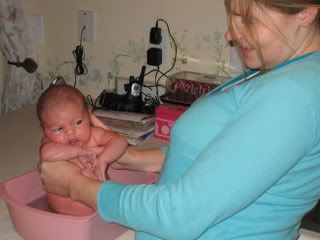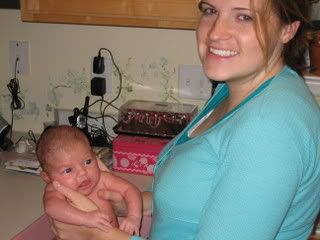 Drying off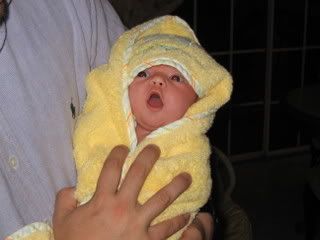 Have you ever seen anything so cute??