Here is Ella during an especially delicious spaghetti dinner last night...
Hmmm this is pretty good -
Yummy!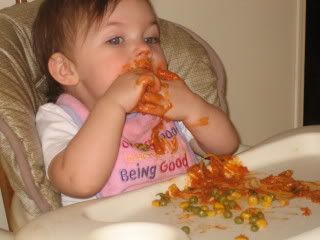 Reaching for me - YIKES!
As I'm sure you can imagine, her immediate next stop was the bath tub.
MUCH BETTER!
And thank goodness for the Sammy & Cory cleaning crew that is happy to clean up Ella's leftovers from the floor!