Ella usually wakes up at 7am and we go get her up around 7:15 - she's almost always up and playing happily in her crib when we go get her. On Friday morning I happened to catch her still asleep in her crib when I went in to wake her up and couldn't believe how precious she looked...of course I had to run and get 1) the camera and 2) Steve to observe. Just look at this little pumpkin!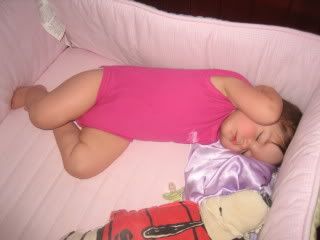 Starting to stir...
Cracking her eyes open while she stretches...hello Mommy & Daddy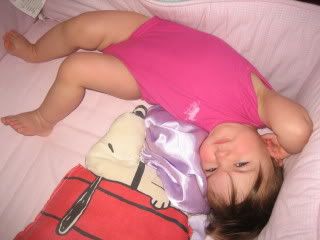 Then, in half a second, she is up like a flash and ready to start her day!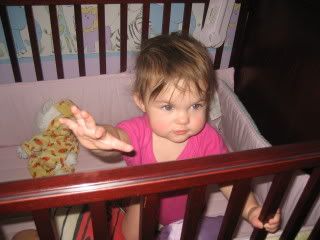 Such a sweet little babydoll, waking her up every day is so fun because she's so happy and excited for another day.