Ella and I met my friend Christine and Dominic last Sunday for some fun at Hoppers House, which is like Monkey Joe's but much less chaotic, and a lot more to do besides just jumping because there are plenty of other activities as well. We were there for several hours and Ella had so much fun.
Mommy, let's go!!!
Checking things out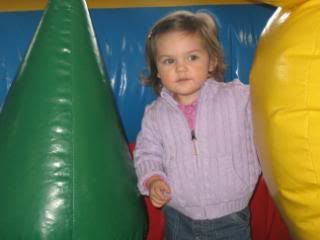 Video of going down the slide
Climbing video
Dominic looking completely adorable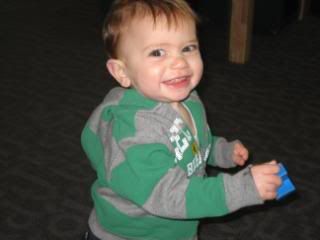 Train table
Getting hot...and attempting to take her sweater off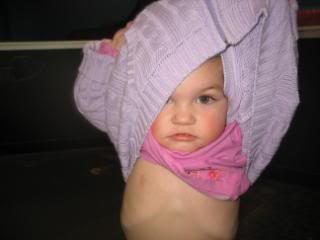 More bouncing (side note: notice how her hair gets crazier as these photos progress? that is how you know she was having fun!)
Not surprisingly, my little hopper was asleep about 2 minutes after getting in the car on the drive home!