We decorated for Christmas the weekend after Thanksgiving, and put up the tree and inside decorations on Saturday, and did the outside lights on Sunday.
It was so much fun with Ella because she was very interested in the whole process and was oh so helpful.
Giggling on the couch with Cory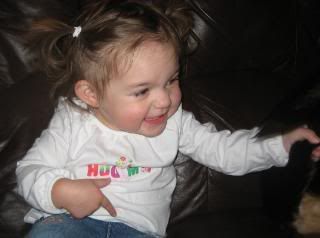 Heavy lifting!!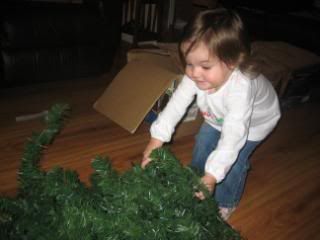 Checking out the tree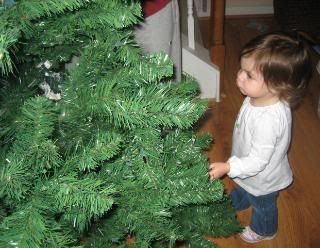 Hanging an ornament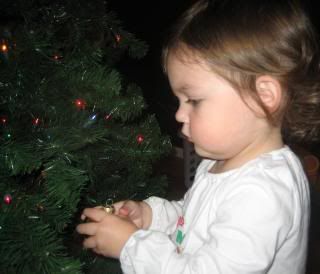 She was really pleased with the lights - here's a video of her approval!
All done!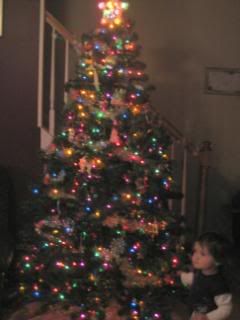 Ella loves the tree and loves saying "on" (onnnn) and "off" (offsh) for us to turn the lights on a off. In the 5 days it's been up we've had to already move just about all the lower ornaments higher on the tree, she is quite thrilled with the whole thing. We've got our stockings hung on the fireplace and everything is looking Christmas-y!
We did the outside lights on Sunday
Ella, meet Frosty (pretty much the closest she will get to a real snowman living in NC)
Outside lights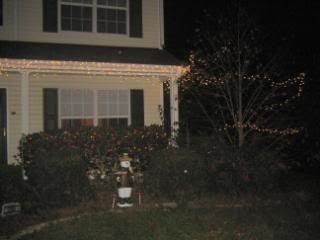 I've always wanted to have icicle lights and this year we got them. I think they're so pretty and love having our house decorated and ready for Christmas. I can't believe Christmas is right around the corner!