We had a 1st birthday party for Ella's friend Elise on Saturday (my friend Susan's little girl). Here is a picture of Ella with the birthday girl and their other little girl friend with an "E" name, Evelyn.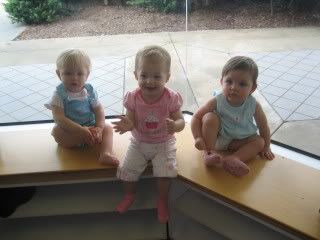 Here's a pic of Ella before we went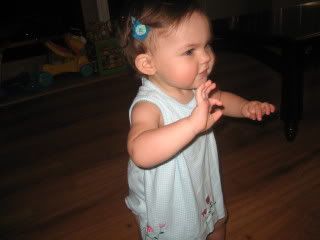 It was a fun birthday party and Ella really enjoyed herself! She even gave hugs to two of her little buddies which was just so sweet.