Last Saturday I met 2 friends and their little girls at the playground so the three of us could catch up and the little ones could play. We don't have a picture of the 3 of them together since Halloween, so we tried our best to get the 3 of them to sit together and smile - hahahah yea right! They wanted NOTHING to do with the posed photo and it cracked me up because you would've thought we were 3 MEAN MEAN MOMMIES torturing our little girls!
Ryanne is NOT happy!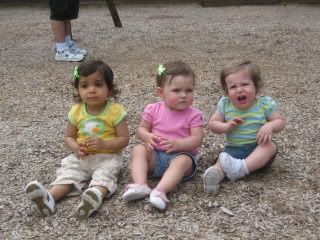 Now Ella says "mommy, I don't like this"...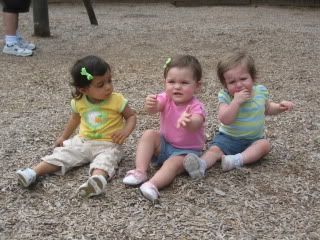 "I'm outta here"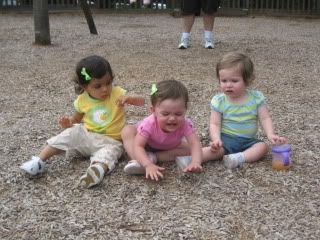 "Save me Mommy!"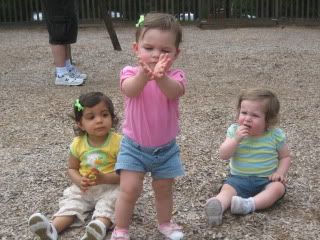 Anvi was a good sport but Ryanne and Ella were not having any of the group picture. Us Mean Mommies need to learn our lesson, Miss Shelllie's words that always ring in my head - they have their agenda and we have ours!