Hmm...what an exciting name for a blog post! May has been a really busy month for us, and I missed my 16 month update, Ella is actually now just a week away from being 17 months! So, I will save all of my update thoughts for her 17-month update, but here are a bunch of pics that I didn't get a chance to post throughout the month.
Some that Steve took of a trip to the playground with Ella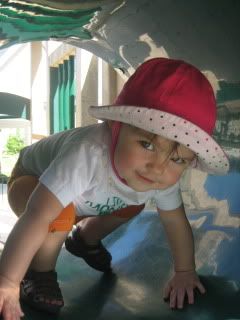 Stopping to blow a kiss to daddy!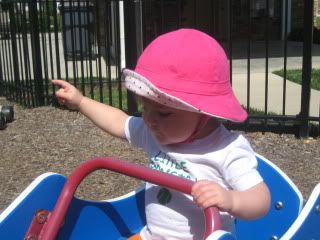 Helping do dishes
Paper towel monster!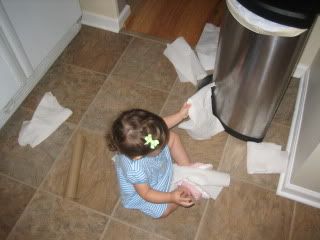 Sharing with Sammy
Look at me!!
Very busy checking out the tree, showing her treasure to Grampy G
Stopping long enough to give mommy a smile!
Fun in the bath
So pretty!