I got out of work early on Friday afternoon to start the long weekend, and we took Ella swimming over at Mom & Glenn's. I thought she would be a little hesitant because she always was last year, but she was not at all. She absolutely loved it!
Some pics from before we went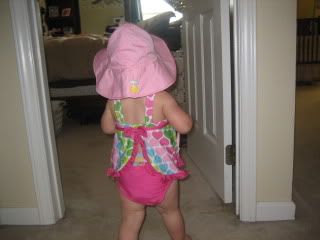 I put the little raft down in the hallway while we were getting everything together, and she had to get right in and try it out
I'm ready!!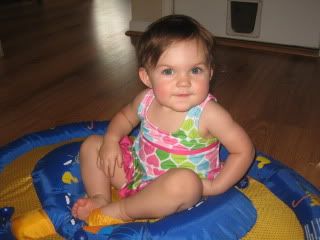 And here she is with the noodle...check out that look of pure mischief on her face!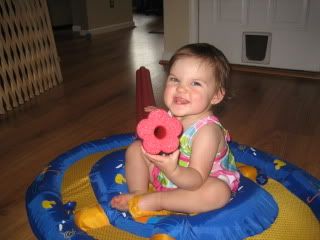 Here is a video clip of her playing with the noodle in the hallway
Me and my angel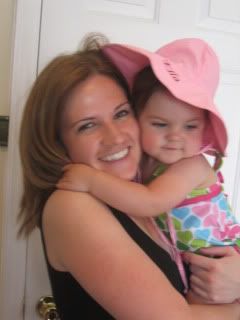 Once we got to the pool she headed right for it, no fear at all, and had a blast. She kicked and splashed around and really had a good time. We saw her friend Brady from gymnastics there with his dad, so Ella and Brady got to have a litte pool date.
Miss Independent, off to the pool - luckily Steve is just about one step behind her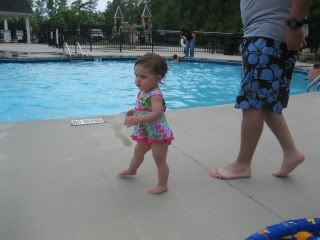 With Daddy
We took her in the baby pool and she loved that too - she made some pals with the other kids there and ended up shivering but kept laughing and carrying on
Unfortunately, we got a VERY unhappy little girl when it was time to leave - yelling and crying because her horrible parents had the nerve to remove her from her pool fun!