Ella is a very busy girl...she is always on the go and has lots of things she needs to accomplish each day...here are a few recent pics to give you a glimpse into the life of an oh-so-busy toddler on the move!
Walking and checking her email at the same time
Catching up on some reading in the car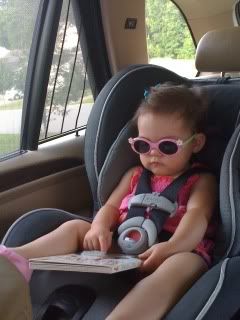 Sneaking (or so she thinks!) up the stairs on a top-secret mission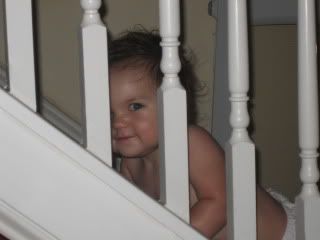 Walking around with her (ahem,
MY
) purse - ready to go, mom?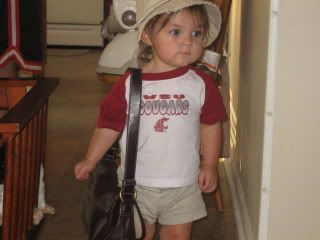 Playing a friendly game of catch with Cory (...poor Cory, if only she
knew
she was part of the game...)
Reorganizing the kitchen cabinets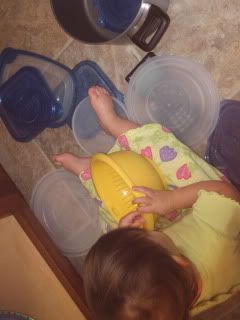 Cleaning an end table at Grandma and Grandad's - that's right, we put her to work wherever we go
Washing her hair, face and clothing....WITH TOMATO SAUCE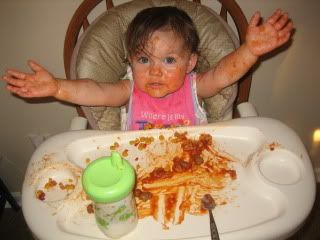 Taking a break from her busy schedule to get a kiss from Mommy
Phew, it's a tough job, but some body has to do it!