This past Saturday was Ella's end-of-season gymnastics "show"...since it's a toddler class, the show day wasn't too much different than a regular class but I brought the camera and took a bunch of pictures.
Here she is at the beginning of class, picking out her bell from the pile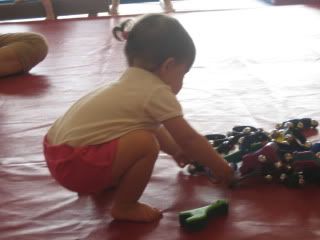 While everyone else was in a circle, she had some important business elsewhere and needed to do some climbing.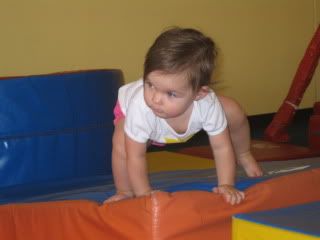 Then Brady came on over to check out what Ella was up to
Upside down!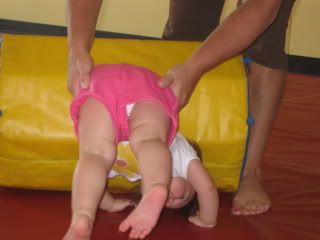 On the parachute...this is WHILE we were pulling it!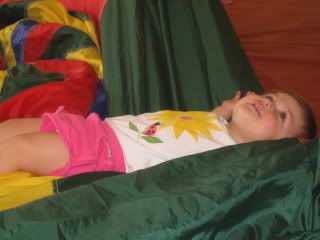 In the middle of the parachute
Here is a video clip of her on the beam with Miss Shellie
On the air track, showing off her jumping moves! (and yes, all of that crazed laughter is hers!)
Playing with balls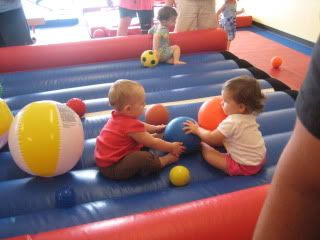 This clip is really short, you can hear her talking to her little pal
At the end of class, all the kids got medals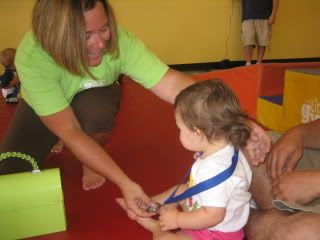 I was so proud of her, her first medal! And she was pretty into it too!!
I really can't beleive Ella has already finished a whole six months there...when we started at the beginning of the year she would stay very close to us in the circle and not venture too much on her own - now, she's all over the place, off and having fun independently, and just has such a great time there.