Here are some cute pics of Ella and her buddy Elise playing this weekend. It's pretty neat because now they are much more aware of each other and really seemed to play together, instead of just close to each other.
Having a little chat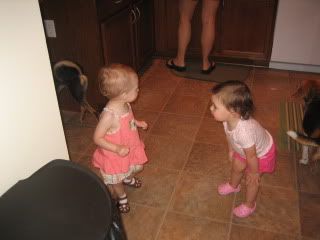 A video of them playing together
Ella's signature move, the head pat!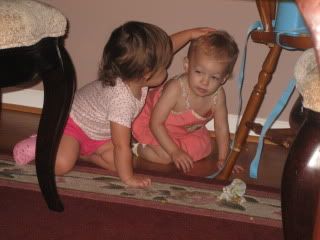 We had a good dinner with Susan and Jimmy and the girls - here is Ella eating corn-on-the-cob (and yes, she actually ate a decent amount of corn right off the cob!)
This is so fuzzy, I'm not really sure why the quality is so bad, but sooooo worth it - Ella and Elise trying to "high-five each other"!!
I love watching Ella interact with other kids and it's so sweet to see her have fun and laugh with a 'friend' - just one of the many things that keeps getting better and better!