I took off from work the week after Christmas, so I had off from 2pm on Wednesday the 23rd through today, 11 days altogether! This is the longest I've been off since maternity leave, and it's the only time I've ever taken time off and stayed home instead of going away somewhere, and it was sooo worth it.
Some highlights of my week off -
I woke up without an alarm clock every day and one day even slept until 8:45am. Most days I got up right around 8. I stayed up late without worrying about needing to wake up early...it was awesome.
I got together with friends for a playdate one day, here are our 3 little girls for an expertly posed photo shoot on the couch - ha!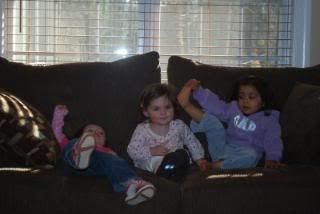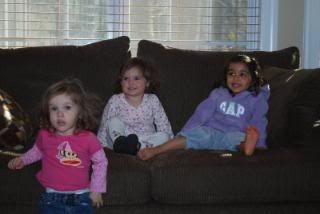 I met a friend for a very long lunch on Wednesday, we were there from 1:30 - 5:00 talking, I'm sure our waitress was thrilled about that one!
One afternoon Steve and I watched an entire movie during Ella's nap, and one day I took a nap on the couch during her nap. We watched movies at night and did plenty of relaxing.
On New Years Eve we went to our friend's house and the kids got to play until bedtime and then we had lots of fun once the little ones went down to sleep - it was awesome! We stayed up for hours drinking and playing Taboo - we were sure tired the next day but what a fun way to ring in the new year!
Yesterday we went to a birthday party, Avni is just 2 days older than Ella. Here are a few pics from the party -
Ella LOVES getting water from fountains (lucky Steve!)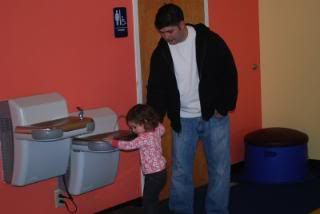 Birthday girl - Avni loves bubbles!
Having fun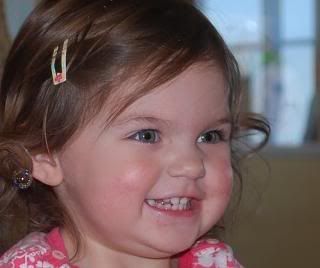 Avni, Shruti and Nimesh
Ella and Ryanne, such big girls sitting at the table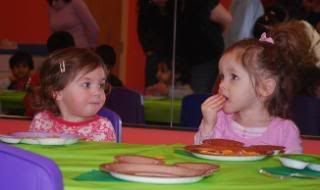 Ella and Avni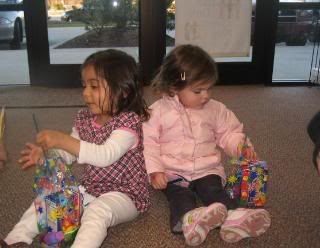 Me and my girl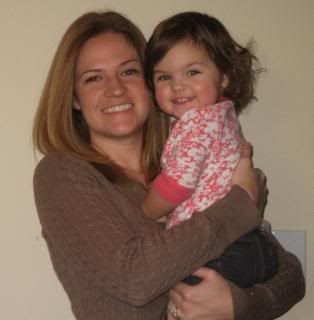 A trip to the vet, some shopping with Steve, a few projects around the house, walks in the neighborhood with Ella and Cory, and some de-Christmas decorating rounded out the week.
It was great - aside from how nice Christmas was, the week since has been fun, relaxing, and productive all at the same time. Back to work tomorrow morning and then Ella's birthday on Tuesday!!