Ella turned 2 on Tuesday! One of the traditions I've started and I will do as long as Ella will let me, is to take "wake-up" pictures of her on each birthday...
Here she is last year, on her 1st birthday "wake-up"
And from this birthday, I took this video clip of her waking up - I love it - look how sleepy she is and all that stretching she does!
And some more 2nd birthday wake-up photos
After dinner on her birthday, it was time for Ella's cupcake! Actually, Ella didn't eat any dinner, but, since it was her birthday, we still let her have the cupcake she was so excited for...
Here's a video of her very excited, and saying "cupcake"
And us singing Happy Birthday and her blowing out her candles
YUM!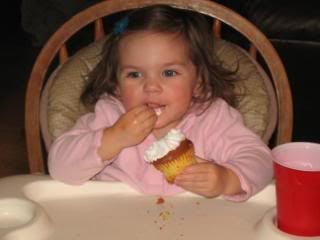 Then she got to open her birthday gifts - and of course she loves opening presents!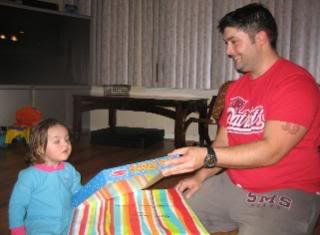 And here's a video of her playing with her new birthday cake and candles from Uncle Craig, Aunt Jackie, Cayla, Cammi, and Gavin - and my attempt to get her to sing "happy birthday"
Happy 2nd Birthday Ella!!