We went to North Myrtle Beach for Labor Day weekend from Saturday to Tuesday for our final beach trip of the summer. Mom rented a condo right on the beach, and it was us, Mom & Glenn, and Erin & Josh.
Of course I took many, many pictures, and here are a few of my favorites :)
Ella on the trip there - NOT in a mood for smiling!
This wedding was right on the beach the first night we were there, and me and Erin watched from the balcony.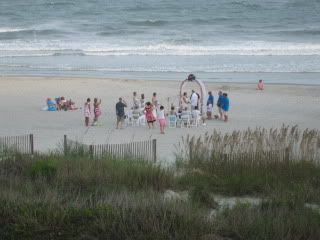 Really pretty sky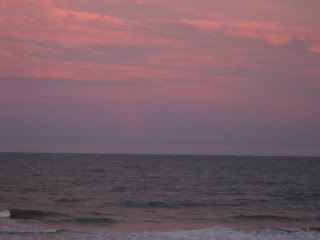 All set, let's go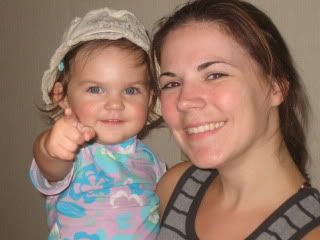 Ready to swim!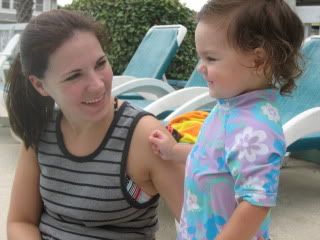 On her turbo boat from Glenn - lots of fun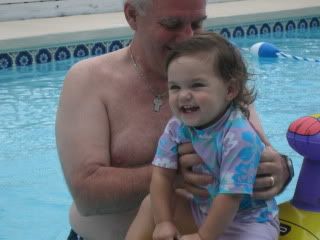 Being silly with Steve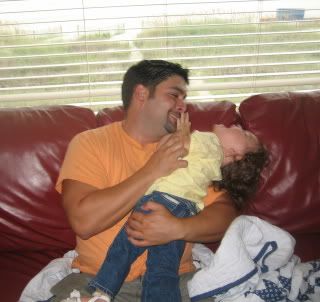 When we took Ella to the beach earlier this summer, it was always hot and sunny and she had limited tolerance for being on the beach. This weekend was overcast most of the time and a lot cooler, and she had such a great time playing in the sand. We were able to stay out on the beach for several hours each day because she was enjoying herself so much (of course with several snack and drink breaks!).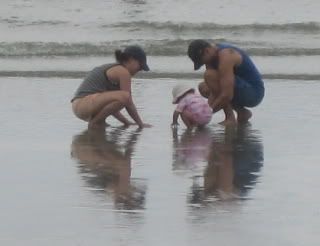 With Grammy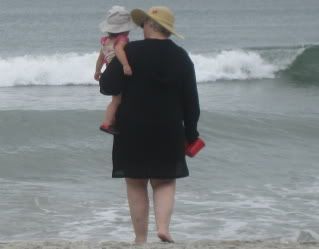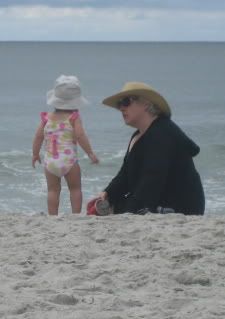 Hmmm, must check out this giant hole!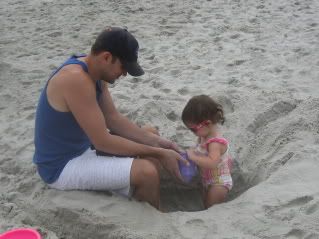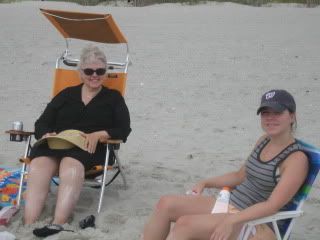 Glenn took me, Steve, Erin & Josh jetskiing one morning while Mom watched Ella, and we went in the intercoastal waterway.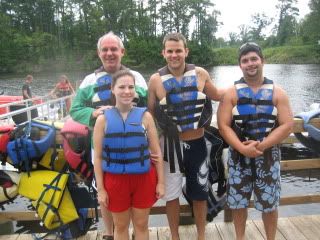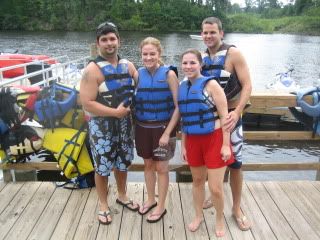 It was really cool, we got to go pretty far up the waterway and saw some incredible houses along the way.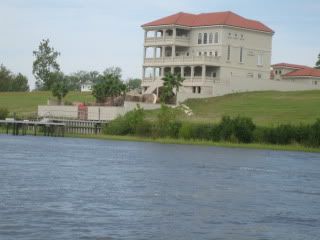 Laughing with Grammy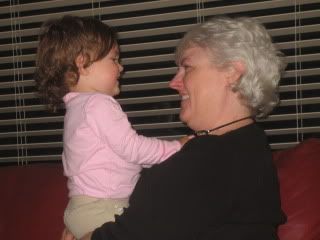 Erin was CRAZY ABOUT NOLA (as expected) and the 2 of them had so much fun together.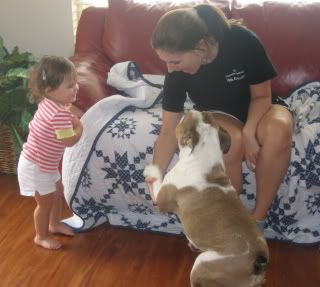 Heyyy, enough pictures already, give me that camera!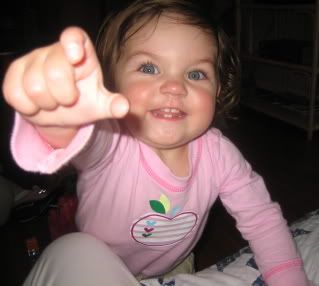 It was such a good trip and a really nice end to the summer!