Steve's brother Craig and his family went up to MD for the week after the beach, and stayed with us for the night last Thursday before they flew back to Washington. It was great to get to see them again and among all the action, we managed to snap a few pic of the kids together.
Cammi and Ella playing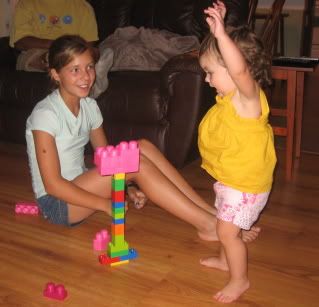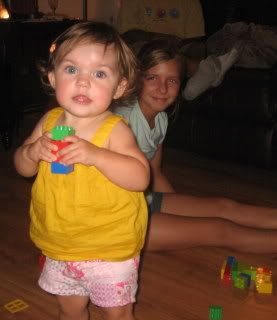 Cammi, Gavin, Cayla and Ella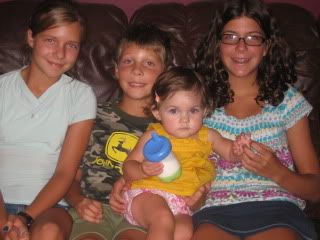 When we went upstairs to get ready for bed, I put Ella on the counter in the bathroom and she managed to get herself all cozy in the sink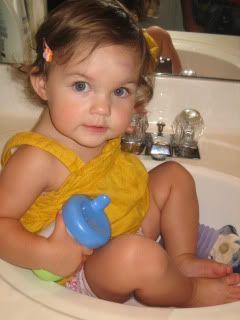 Brushing her teeth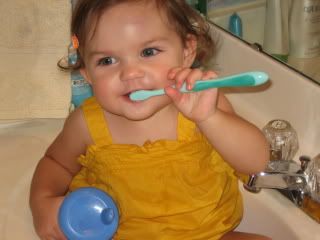 It had been way too long since we'd last seen everyone, so hopefully the next time will be a lot sooner!